WISE Power is a European project about the social acceptance of wind energy, aiming at significantly improving local engagement and support for wind turbines while enhancing local community participation in the planning and implementation of wind energy projects. More information on the project structure rationale and structure can be found under the expected results page.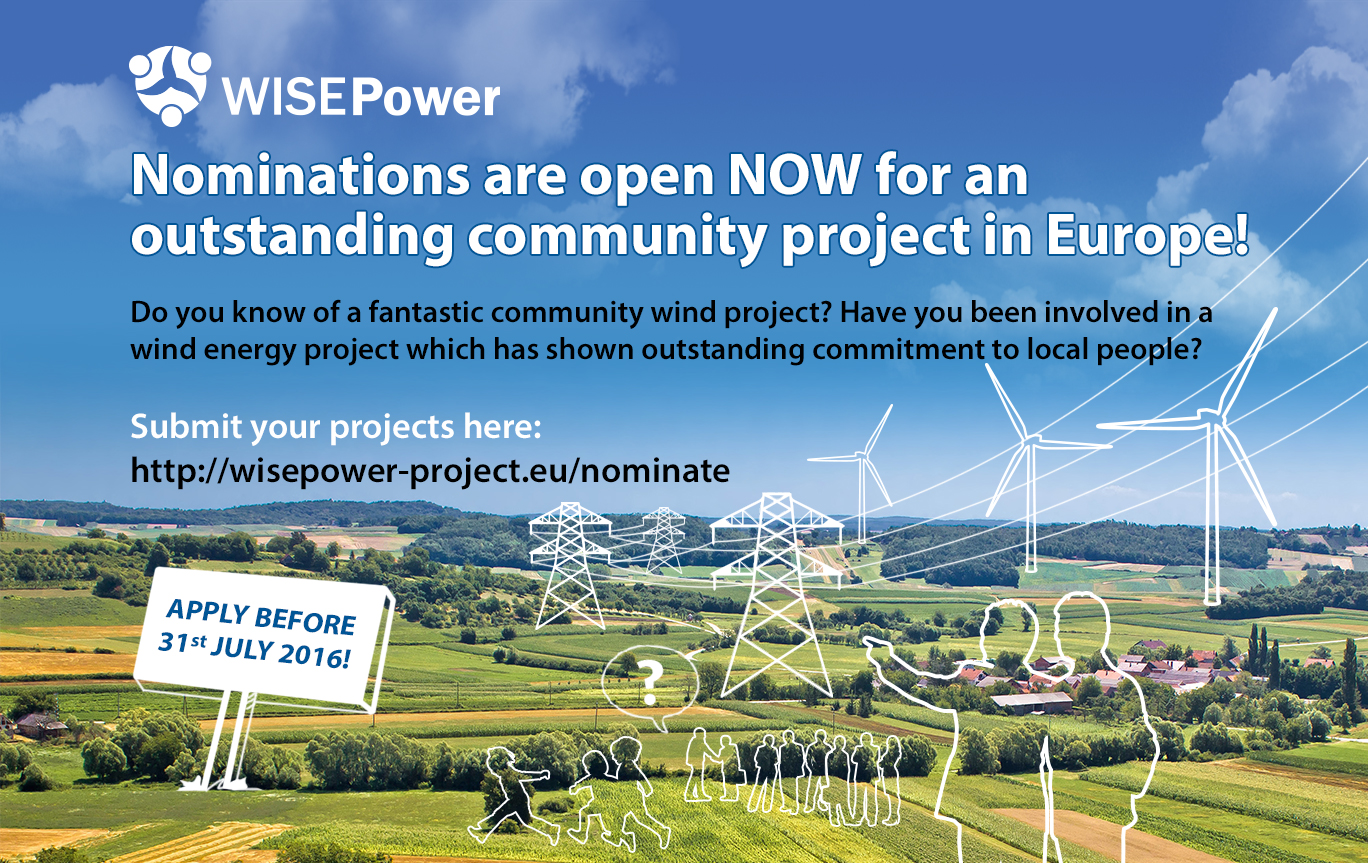 Update on results
WE Engage – an online tool for onshore wind farm developers and industry stakeholders to engage with local communities on permitting and planning of wind sites.
The first WISE Power workshop, under the patronage of EU Sustainable Energy Week attracted 38 participants among which wind project developers, local and regional municipalities and other stakeholders.  For more information visit the Events page.
The second test exercise in Warsaw was a success attracting 15 participants. For more information please the summary.
New! The 'Report on innovative financing models for wind projects, expected to be supportive of social acceptance' is now online.
The report on the 'Status quo of social acceptance strategies and practices in the wind industry' is now available.
Subscribe for latest updates